About Wilde Hunt Corsetry
Wilde Hunt Corsetry is dedicated to creating exceptional custom corsets for clients worldwide.
Regardless of your location, we can work with you. Please email us at larissa@wildehunt.com to discuss your commission.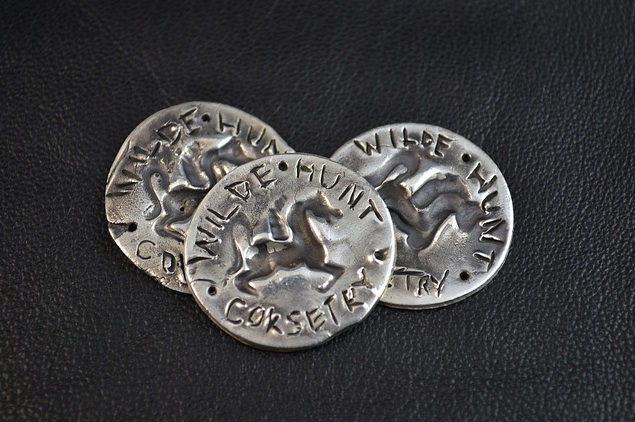 Lore
Wilde Hunt Corsetry is named after the myth of die Wilde Jagd, or the Wild Hunt. This is an ancient mythological tale of uncertain origin which spoke of an ethereal hunting party. Included among those who have been said to lead this spiritual procession are divinities such as Frau Holle, Hulda, Diana, Freya, and Odin. Other sources have claimed the host was lead by the Sidhe or Fae (fairies) themselves.
Whomever led this Wilde Hunt, it is clear that it was always associated with women's power, magic, and independence. While this gathering was feared by some, there are others still who say that if one witnesses the Wilde Hunt quietly, respectfully, and without fear, the last passing spirit will give you a blessing in the shape of a coin which shall always return to you.
It is my wish at Wilde Hunt Corsetry, to provide you with a blessing or magic charm, that whenever you should choose to wear one of our corsets, good fortune and abundance will always follow. That is why you will see a small pure silver coin sewn onto the soft inside lining of each of our corsets.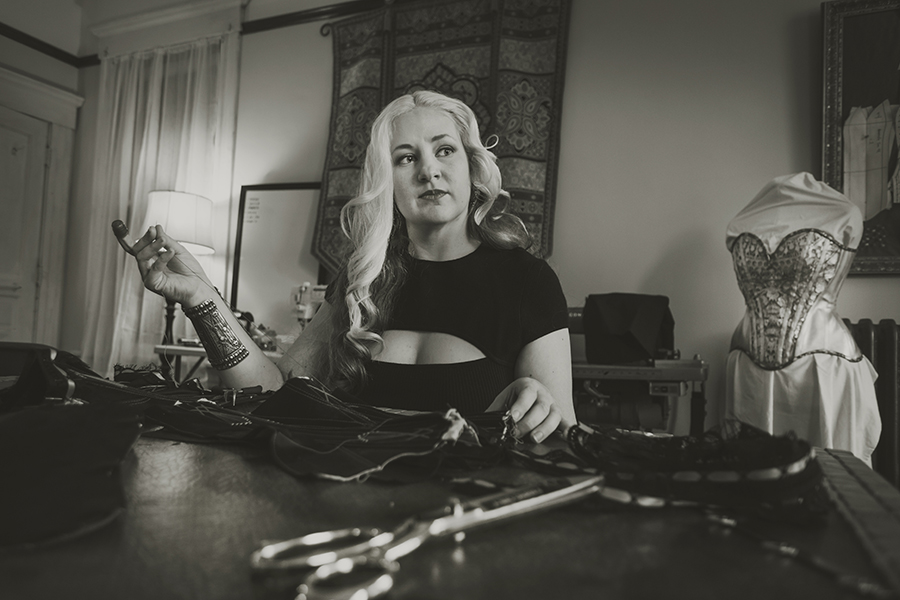 Corsetière
My name is Larissa Boiwka. I am an artist who resides in the beautiful, historic Olde Towne East district of Columbus, Ohio.  Primarily self-educated, I have studied corsetry, couture beading techniques, many fabric arts, and traditional pattern making. I have also taught many classes on bead embroidery, jewelry making techniques, and fashion design at well known institutions such as the Columbus College of Art and Design and Byzantium ( a jewelry and art gallery). My degree is in Anthropology from The Ohio State University where I studied Archaeology and ancient Mesoamerican, Near East, and local Paleo Indian cultures. I find this background surfaces often in the themes I use in my work as I draw a lot of inspiration from ancient cultures, mythology, and folklore.
As an experienced corset-wearer, I began making my own corsets because I was tired of seeing the same mass-produced corsets everywhere. After many years of intensive study and practice, I eventually started taking commissions for custom corsets. With each commission I take, I try to push myself and my skill set just a little more in order to create truly exceptional custom leather corsets.