Tamar
Style Features –
This custom corset is a historically based Edwardian underbust with curving seams and a low hip line. Try pairing it with a variety of tops or dresses for a stunning new look. As with all our creations, this custom corset can be customized in any combination of colors and with any added details such as piping or surface decoration as desired.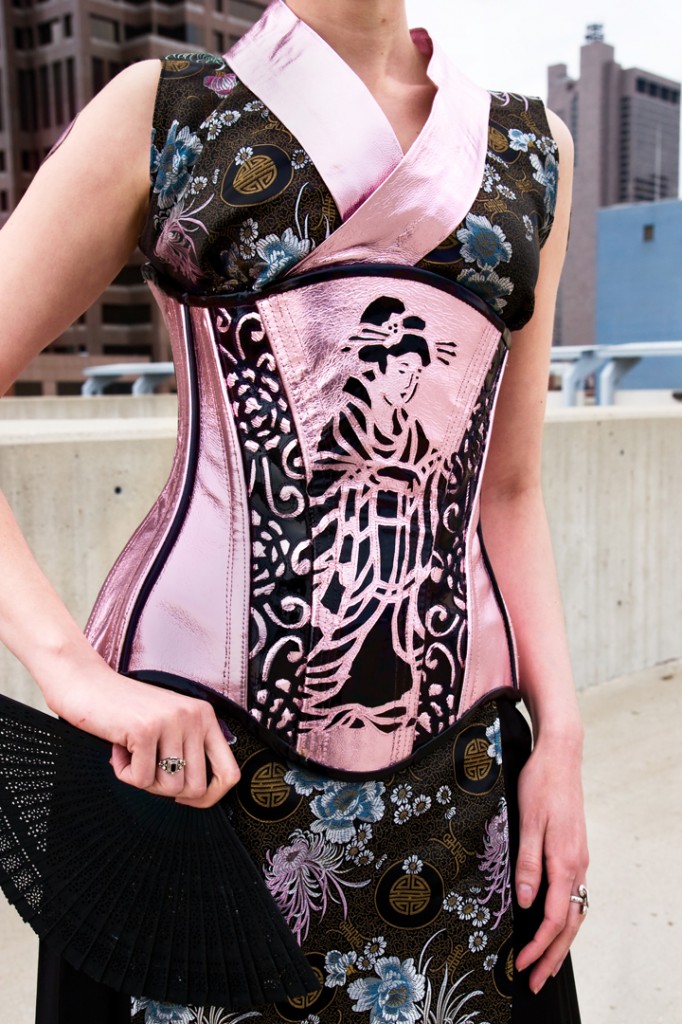 How to Buy –
This style is priced at $550 for US women's sizes 0-14. Please inquire for pricing on other sizes. Optional surface decoration such as beading, printing, couture lace application, or hand-cut applique are an additional cost which is calculated at an hourly rate.
Click here to learn more about the process of commissioning a custom corset.
Click the button below to make your $300 deposit payment and begin your commission.